Thank you for your interest in volunteering with us! As an all-volunteer organization, Lighthouse is truly community-run. Our rescued animal friends depend on committed volunteers to ensure that they have everything they need to live a happy and healthy life. Volunteering is a truly rewarding experience and will give you a unique opportunity to get to know our rescued friends and make a difference.
PLEASE NOTE: Volunteering at an animal sanctuary isn't for everyone - we ask that you only apply if you are truly interested and committed to volunteering. It takes a significant investment of time to train new volunteers and as an all-volunteer organization, our time is precious. Please read the following requirements before applying:
Volunteers must commit to at least 1 (one) shift per week, for a minimum of 4 hours per shift (preferably a regular weekly shift)

Minimum 6-month commitment

Shifts are Monday-Friday 12pm-4pm

Volunteers must be at least 18 years old

Must be able to lift 30 or more pounds and work in a variety of weather conditions

The volunteer tasks primarily consist of cleaning animal living areas. This means shoveling and scooping lots of poop, scrubbing water bowls and filling them, sweeping areas, replacing bedding, and other related tasks. We need help year round, rain or shine, so please be prepared! The work is very physically demanding

Failure to show up or consistently canceling scheduled shifts can lead to termination from the program
If you are ready to apply, and can commit to the minimum volunteer requirements, please fill out an application and we will contact you (please note that filling out an application does not guarantee acceptance into the volunteer program):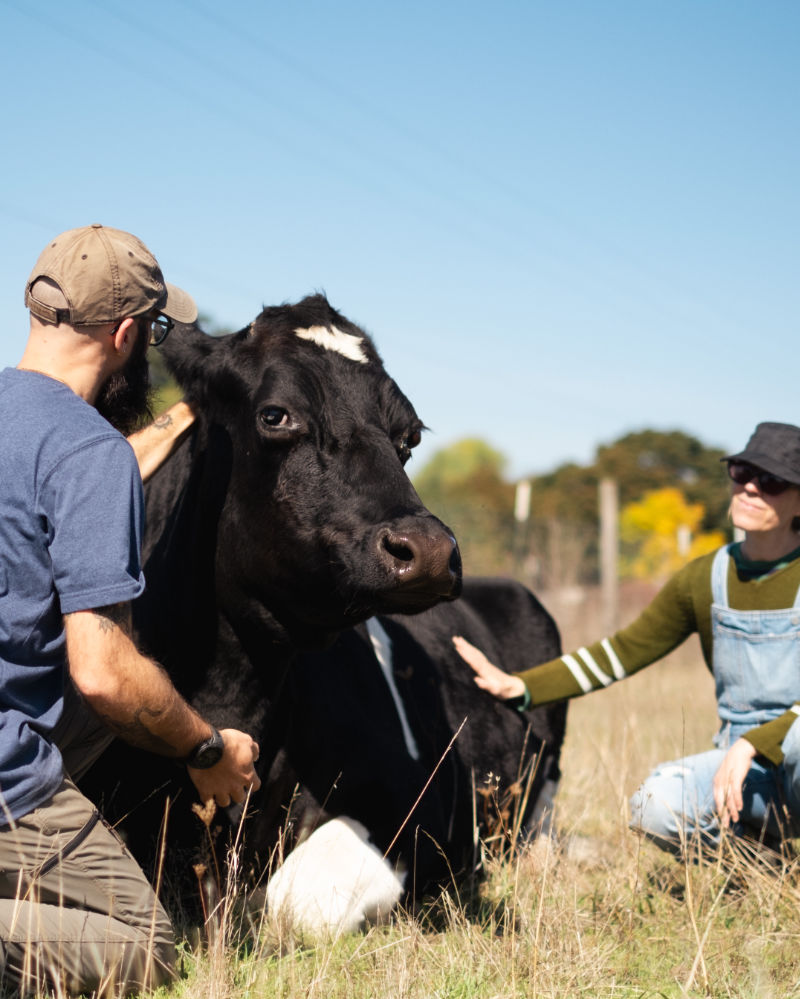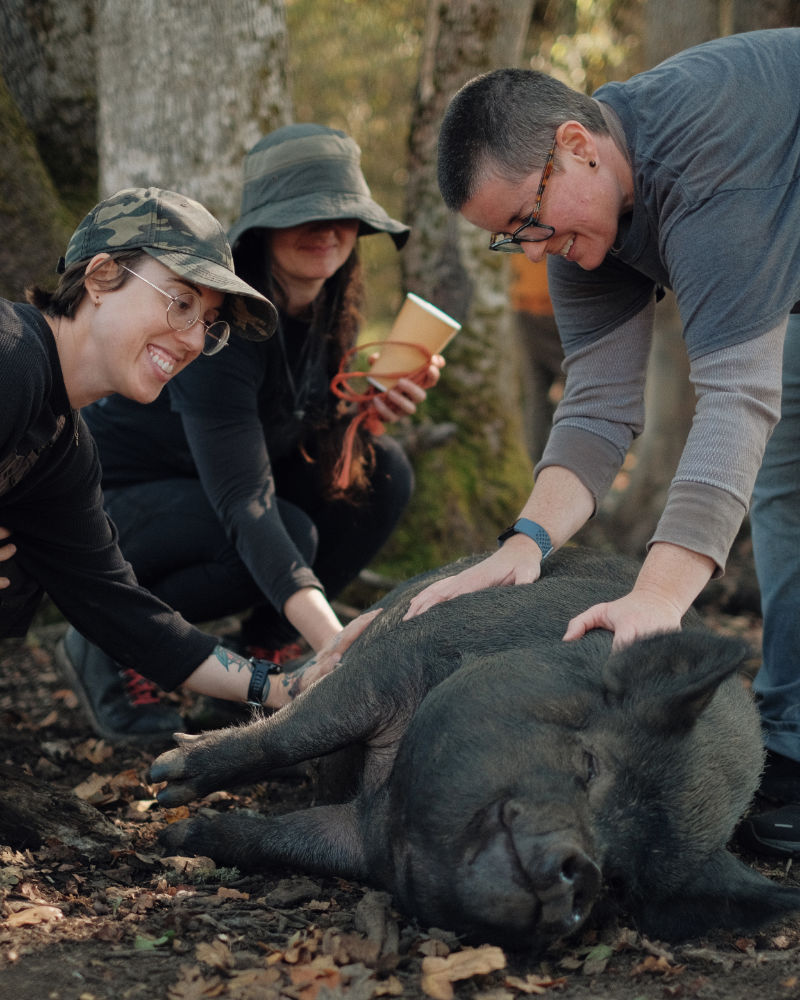 What Our Volunteers Say
"I've volunteered at LFS for several years. I do it to help out, of course. But I also just love being there and interacting with the residents while doing chores. The farm, as I call it, is one of my happy places where I can escape from the craziness of the outside world and enjoy being a part of a community of others - human and nonhuman - who enjoy being around each other."
Rich
"Lighthouse Farm Sanctuary residents give me so much more than I could ever give them. Cleaning their housing, meal preparation, providing basic medical care, being snack and scratch provider is my self care. Assisting with hospice care is a very special privilege. Lighthouse Farm Sanctuary is a place where kindness and compassion lives and I am truly grateful to be a part of it."
Lori
"I'm a retiree, and I was looking for interesting and rewarding volunteer experiences. I found that and more at Lighthouse. When I started volunteering, I had always thought that farm animals were basically just eating machines. I quickly learned that all of them are full of personality. I really love to interact with them. Working at a farm sanctuary can be messy, smelly, and physically demanding. But for me, it has also been mentally, spiritually and physically rewarding. It has enriched my life and expanded my perception of the world and all of the creatures in it."
Scott
"Volunteering at Lighthouse isn't glamorous, but it is the most fulfilling way I have spent my time in years! I expected to be interacting with many different species of critters and for everyone to have different personalities, and I was not disappointed. That said, I am constantly and pleasantly surprised by the individual friendships I've built and continue to build with each of the human and non-human animals at Lighthouse. Peter and Gwen are very welcoming, accommodating and clear with their expectations of volunteers. There is always more to learn, more problems to solve together, and more furry friends who want scratches. We are all here for the animals, and there are so many different ways of helping as a volunteer! I may be biased, but I'd highly recommend reaching out!"
Emily
Volunteer Application Form